Dogs that we have retired
Timberline Hez Bad To The Bone, known as "Dozer".

We kept back so many Dozer daughters we felt it was time for him to be a good sire for someone else that would appreciate the quality dog and sire he is. So, Dozer now belongs to Sweet Mini Aussies in Louisiana where he will soon have son and daughters for sale.
To learn more about Dozer please visit his page ~ Dozer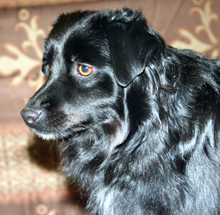 Sheza Little Bit Rock N Roll, know as "Marie"
We think this is the best dog we have ever produced. She is the prettiest moving, most correct dog I have ever had the chance to put my hands on. She has produced some amazing offspring that are still making waves in the show world.
To learn more about Marie please visit her page ~ Marie
Super C The Power Within

"Ruby" is now living her best life as a retired companion for one human. She has the perfect job for her, holding down the couch.
She was an awesome show dog for us and produced some winning babies that are following in her footsteps.
To learn more about Ruby please visit her page ~ Ruby