"The best doctor in the world is the veterinarian. He can't ask his patients what is the matter-he's got to just know." Will Rogers

Shade Tree Aussies is blessed to have the opportunity to use White Veterinary Services Clinic. Drs. Bret and Tammy White are knowledgeable and compassionate veterinarians dedicated to ensuring the health, wellness, and longevity of our pets and animals. With the opening of their new facility, we are confident that they are able to meet any need we may have.

The new state-of-the-art clinic. It includes the latest equipment for canines, felines, equines, and bovine.

Located at 824 N. Harmony Rd., Cushing, Oklahoma (918-225-8061), it is just a short drive for us to get the best professional care for our animals.

Dr. Bret White and his wife Dr. Tammy White enjoy their daughters and cattle when they are not at the clinic.

My passion for veterinary medicine started at a young age while growing up on a large dairy farm. I enjoyed shadowing our herd vet and helping take care of the cows, calves, and barn cats. I found White Veterinary Services through a family friend who happens to be a client and helped me get my foot in the door as an undergrad freshman looking for experience. I started out by shadowing on the weekends and that quickly progressed to a job as a veterinary assistant through college and veterinary school. I was excited when Dr. Bret and Dr. Tammie offered me a job as an associate veterinarian and to have the opportunity to continue working at the clinic that's been a second home to me. I truly enjoy my career as a mixed animal veterinarian and I may be slightly biased towards Australian Shepherds with two of my own, Denver and Austin.
Doctor Shannon Van der Laan, DVM
2009 OVMA Award Recipients

Young Practitioner of the Year

Bret White, DVM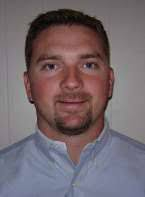 Dr. White is a 2005 graduate of Oklahoma State University Center of Veterinary Health Sciences. He is an associate at the Cushing Veterinary Clinic, a mixed animal practice that is a predominately large animal in Cushing. He is currently a member of the Oklahoma Veterinary Medical Association (OVMA), the American Veterinary Medical Association, and the Academy of Rural Veterinarians. He is also active with the Payne County Fair board, Payne County Tax Oversight Committee, Payne County Cattlemen's Association, and the American Shorthorn Association.
Dr. White volunteers each year, since he was in veterinary school, at the OVMA Birthing Center and Surgical Suite at the Oklahoma State Fair. He was the New Graduate Section Chair for the 2009 OVMA Conference committee. He is an Academy of Rural Veterinarians Veterinary School Speaker and provides preceptor mentorship for 4th-year veterinary students from Oklahoma State University and Texas A & M.
The Young Veterinarian of the Year award honors a practitioner who has graduated from veterinary school within the past ten years, is currently active in the field of veterinary medicine, member of the OVMA, have shown outstanding contributions to organized veterinary medicine, increased public awareness through their work or their actions and are active in OVMA and their community.