Toy Australian Shepherd
Red Merle Male
Date of Birth 2/28/2007
Blue eyes
Docked tail

Rascal has been retired. He has certainly produced some fine dogs that will be an ongoing influence in our program. He will be staying here at Shade Tree Aussies.
Testing: CEA, DM, HC clear, PRA carrier
Titles: APRI Champion, APRI Prominent, ASDR Bronze Elite Champion
Rascal's Photo Album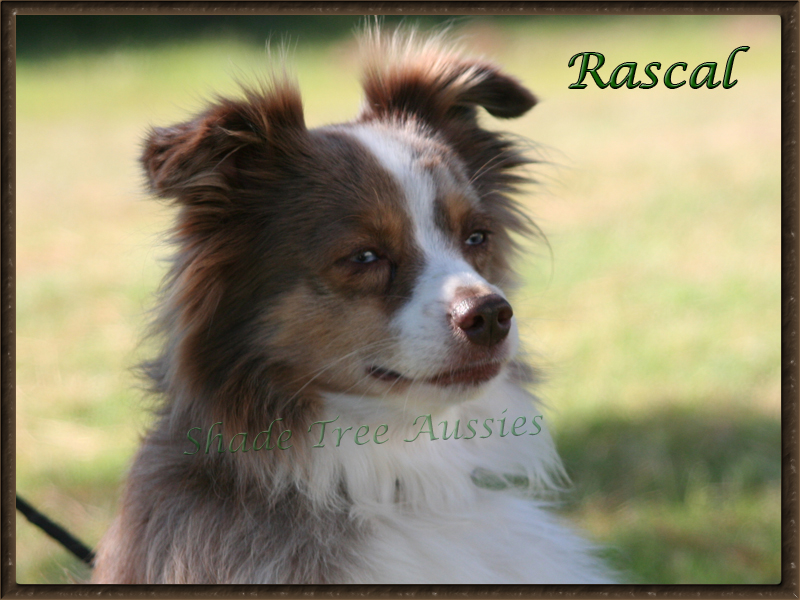 Heza Blue Eyed Rascal shown really intent on other dogs at an agility trial.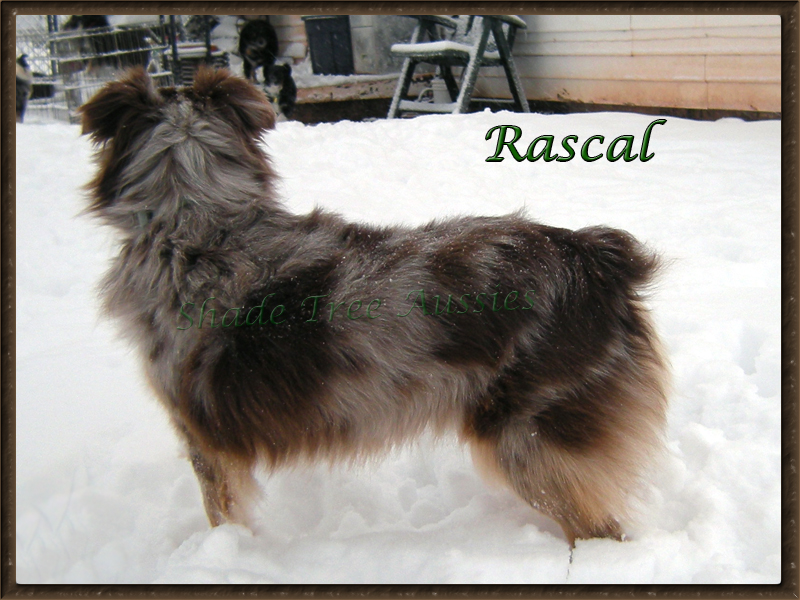 Rascal enjoys the snow, just not for too long at a time.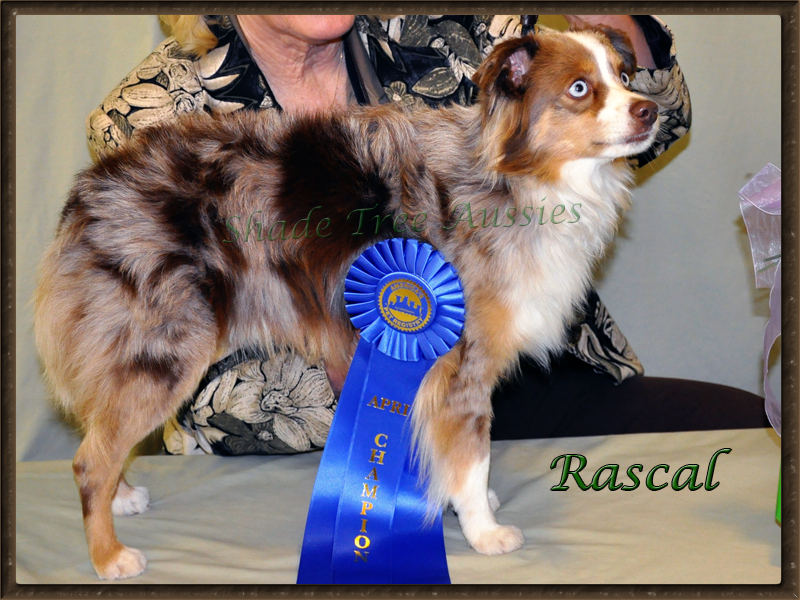 Rascal won his first Championship title at Americas Pet Registry, Inc.


Rascal won his first Championship title in Toy Dog Agility Association.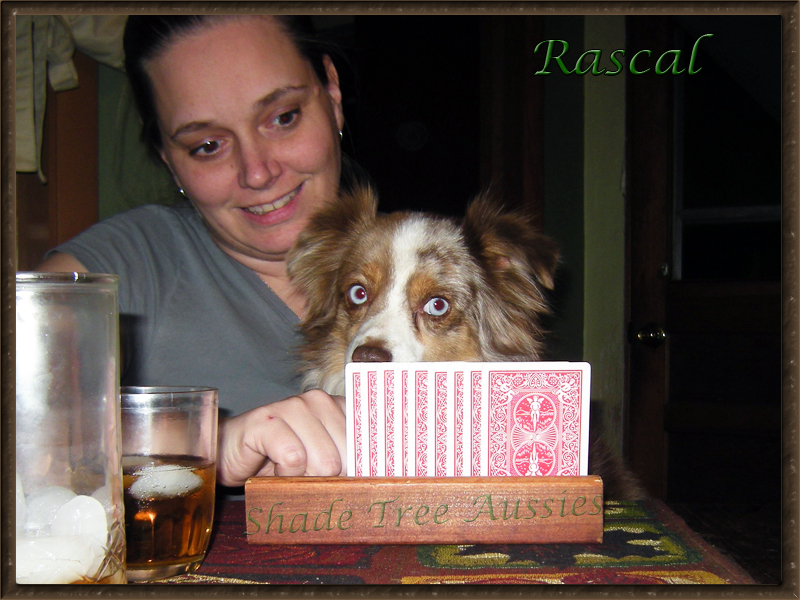 Rascal even enjoys a game of cards.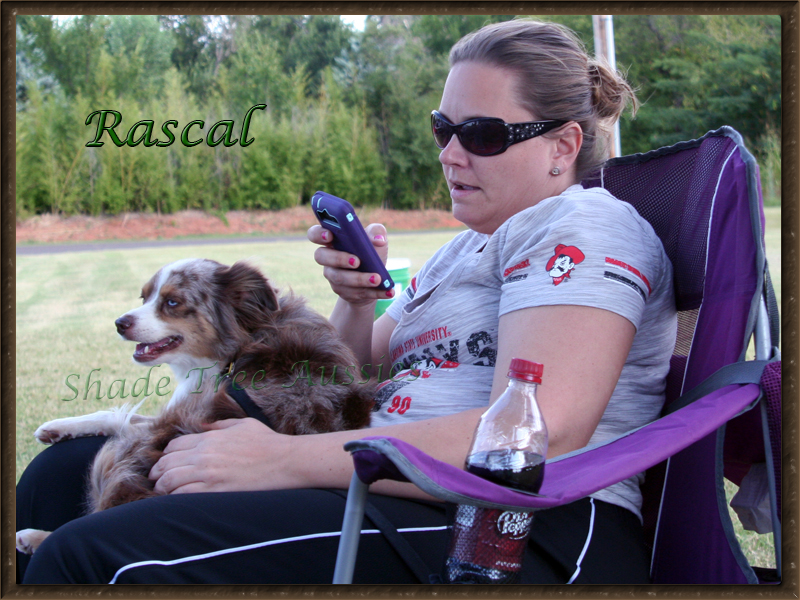 Rascal and Jess relaxing between runs at a TDAA trial.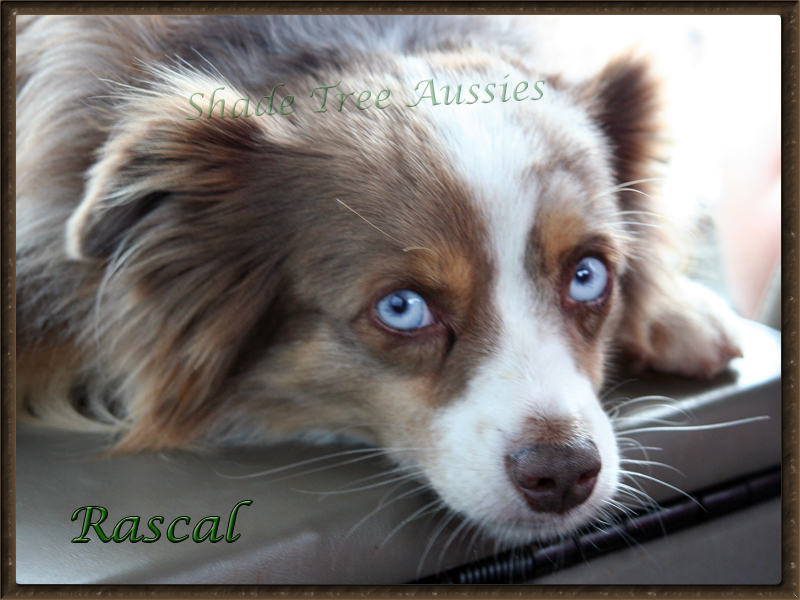 Rascal has those beautiful blue eyes and he knows how to use them.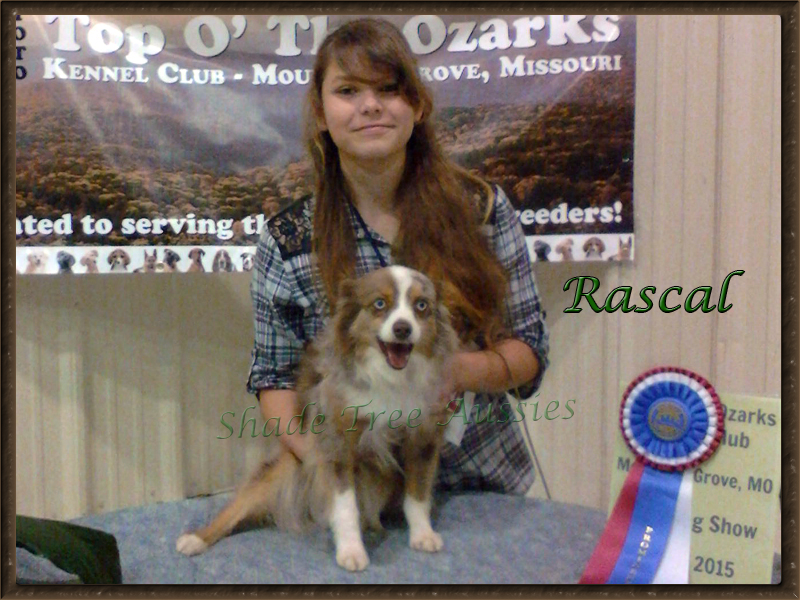 Rascal and Lilly showing off Rascal's new title as a Prominent Champion.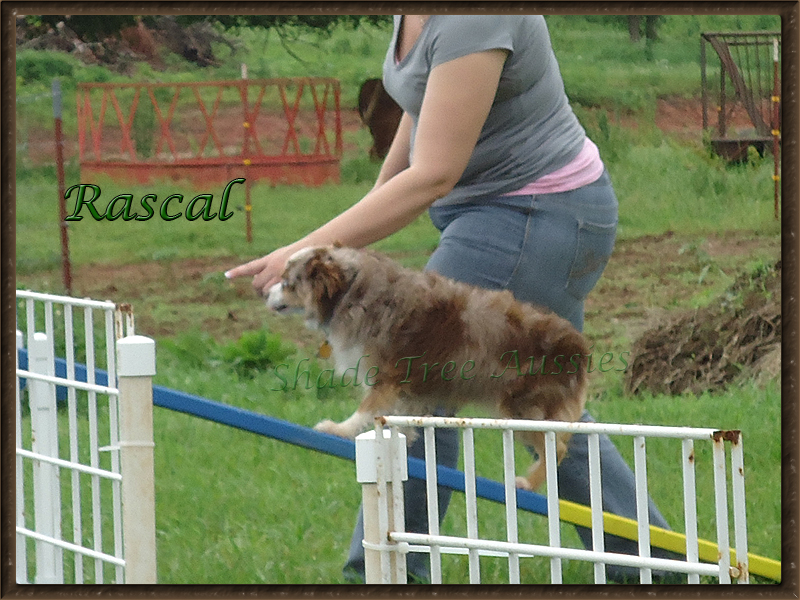 Rascal stays in shape for the ladies by practicing his agility skills at home.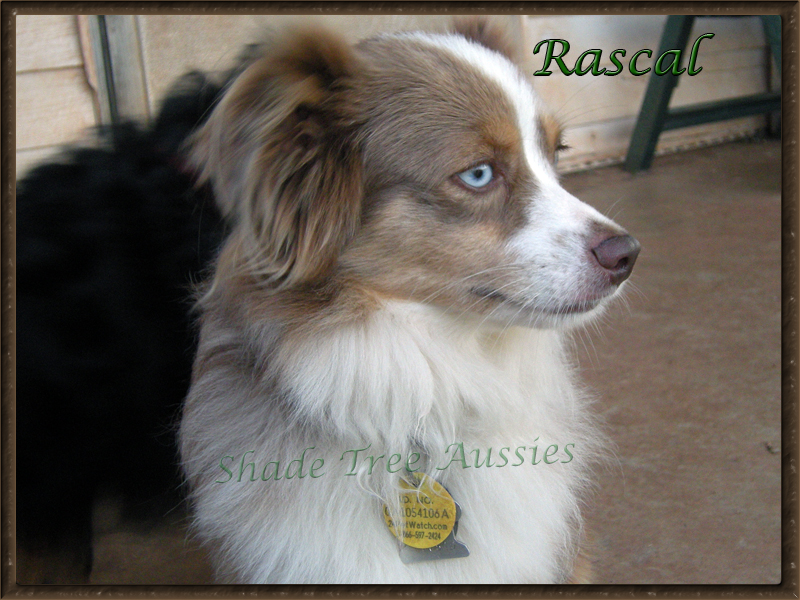 Rascal showing off his profile. He really is a sweet but silly boy.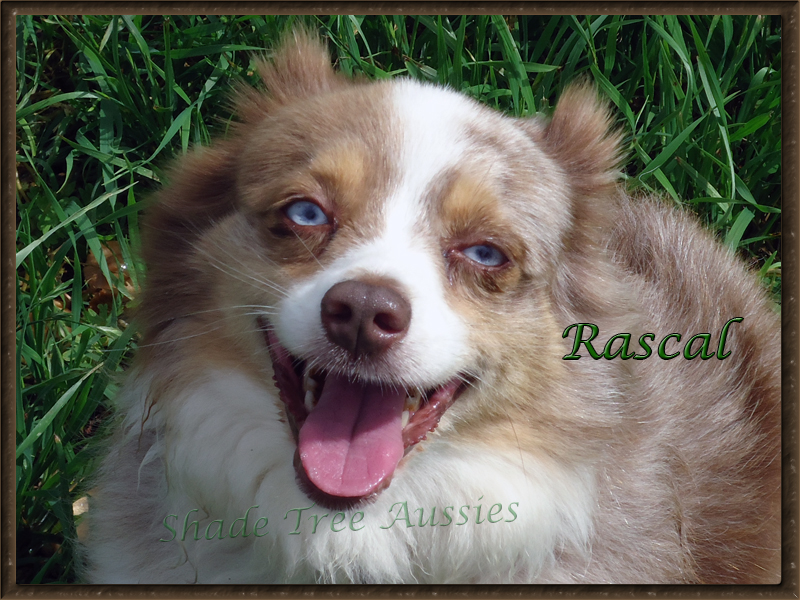 Rascal has the cutest smile when he is really happy.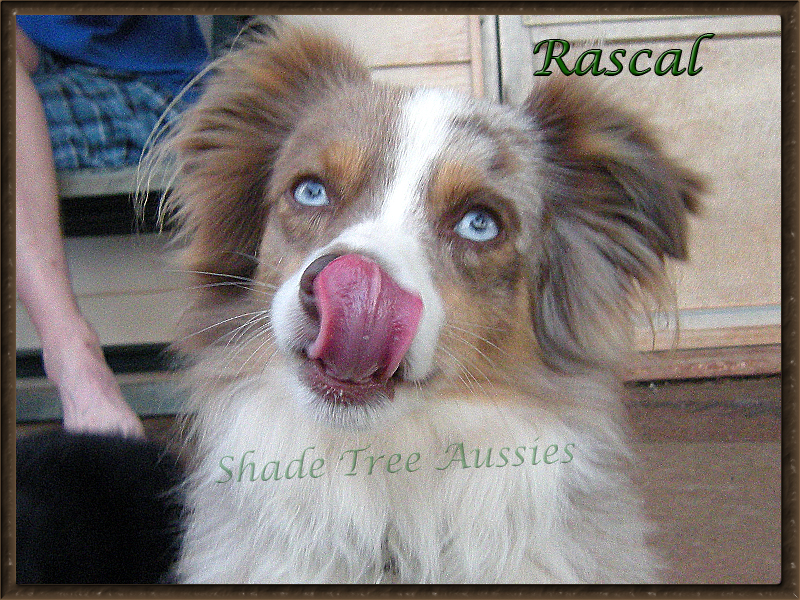 And then there are times Rascal is just plain silly.


Rascal's titles and tests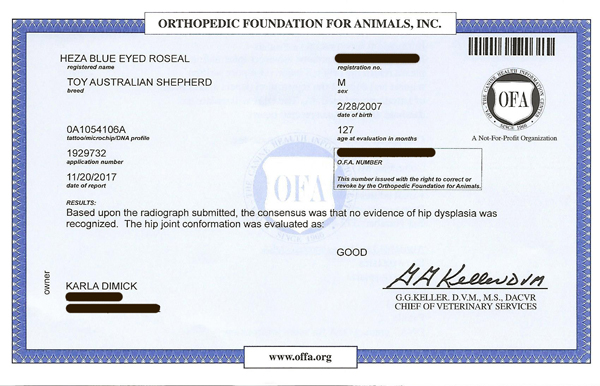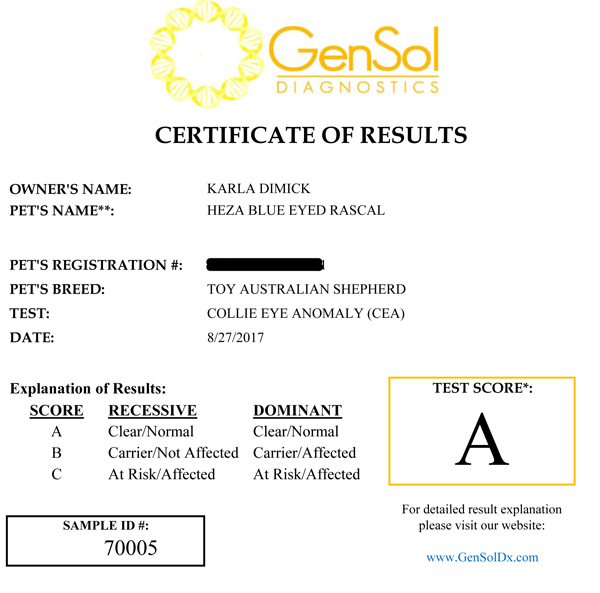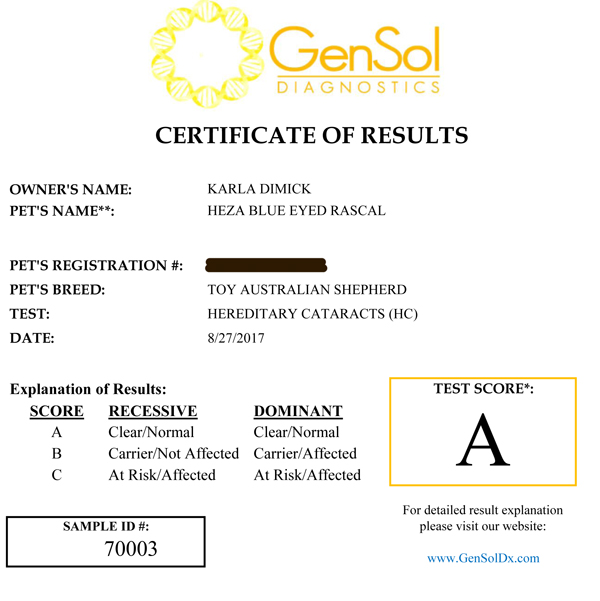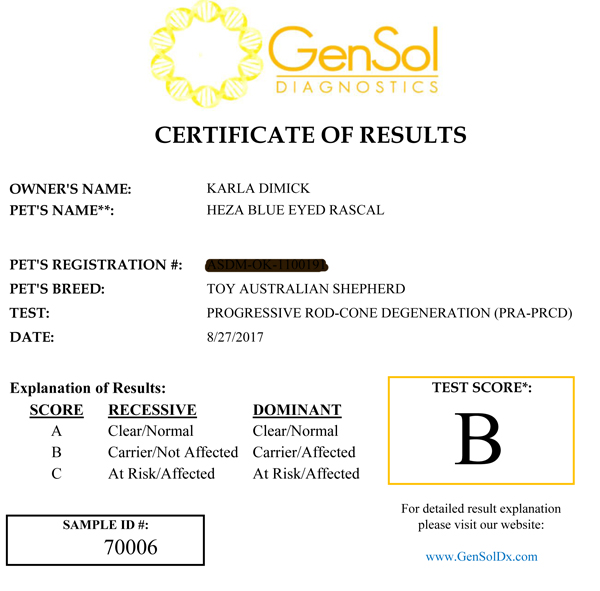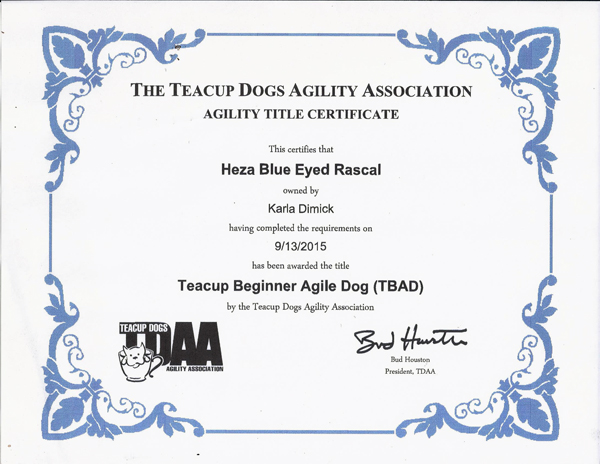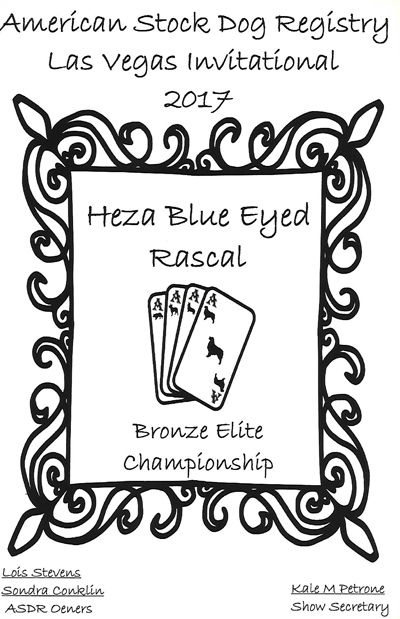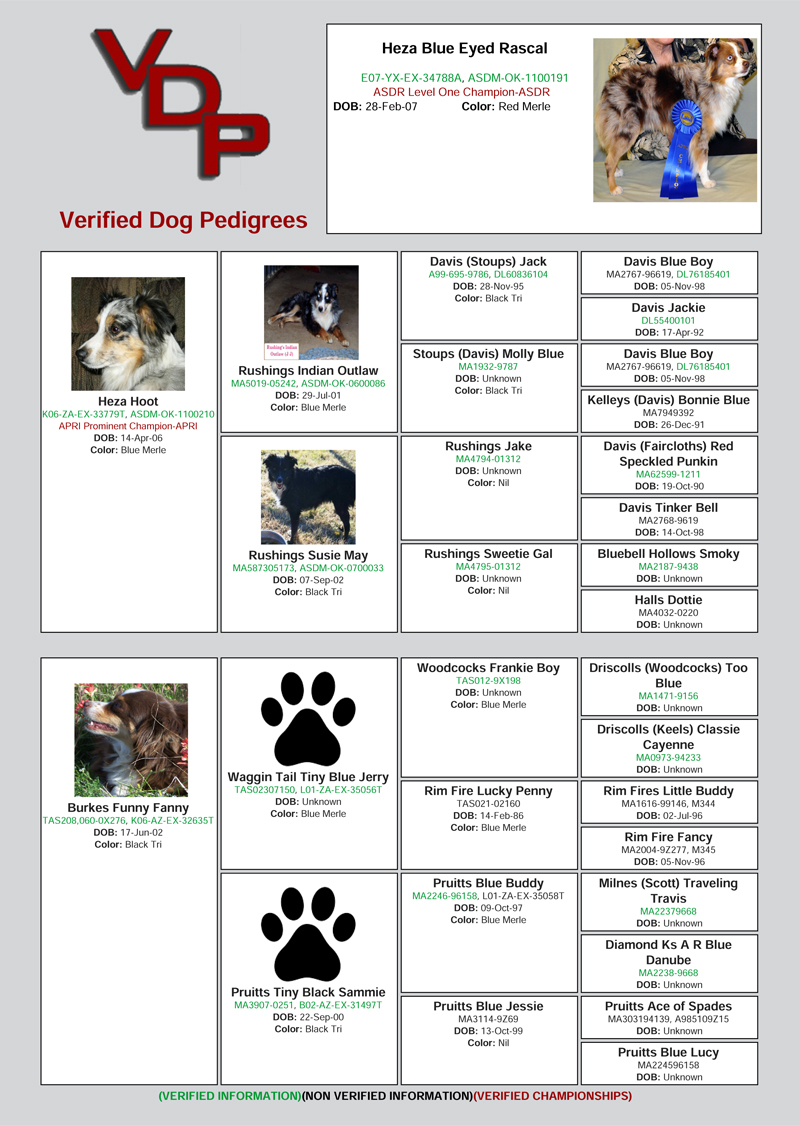 Rascal's sire

CH, CHPC, CH "Heza Hoot" TBAD

Blue Merle
Date of Birth: 4/14/2006
Brown eyes with a blue fleck in each eye
Docked tail

Rascal's dam

Burkes Funny Fanny