Timberline Hez Bad To The Bone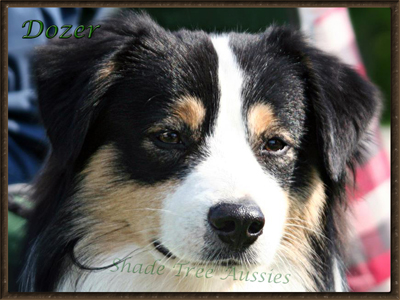 Miniature Australian Shepherd
Black Tri
Date of Birth 5/20/2014
Docked tail
Height 18 inches
Weight 38 pounds
Titles:
AKC: CGC
ASDR: Grand Elite Conformation, Rally Elite, Agility Level 1
APRI: Championship
ICKC: International Championship
IHDA: titles yet to be earned
TDAA: TBAD
Dozer's Photo Album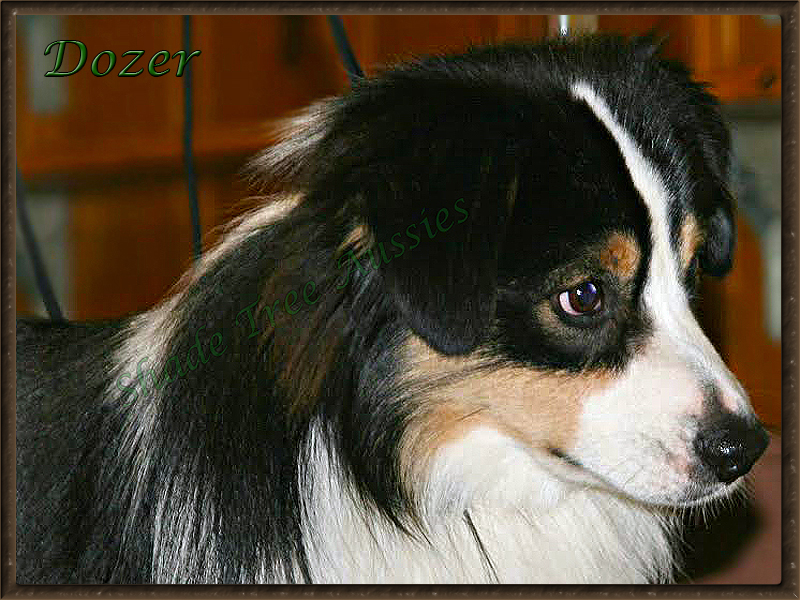 Dozer is a very pretty dog no matter the angle.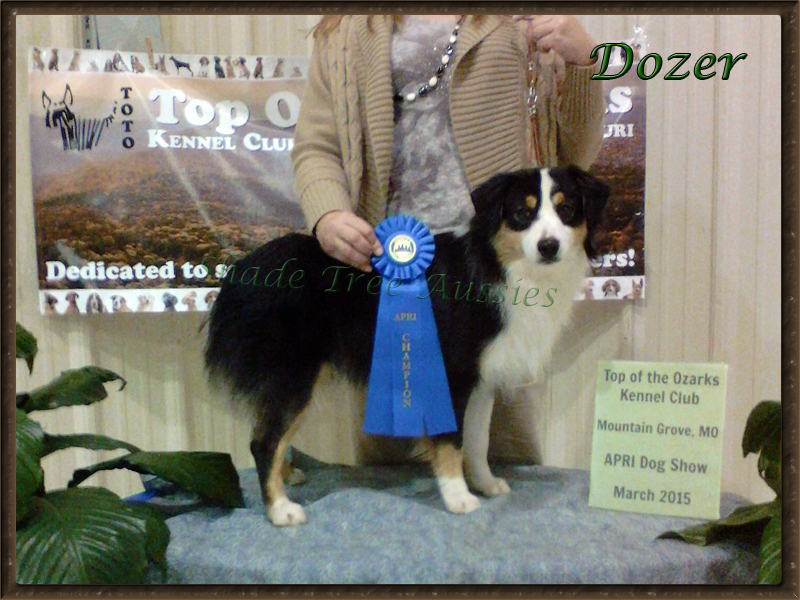 Dozer earns his base level title at the very first 3 judge show we took him to.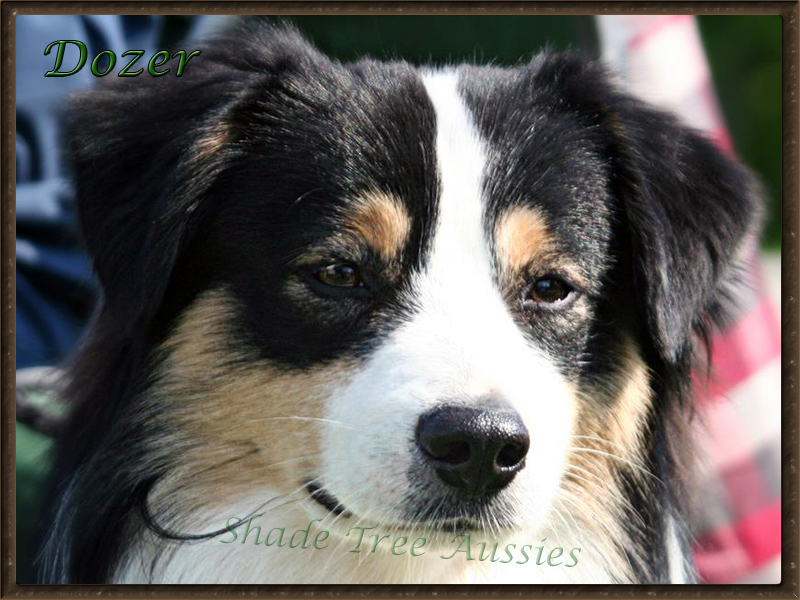 Timberline Hez Bad To The Bone at Shade Tree Aussies.
He earned the name Dozer as a puppy as he would bulldoze his way through anything.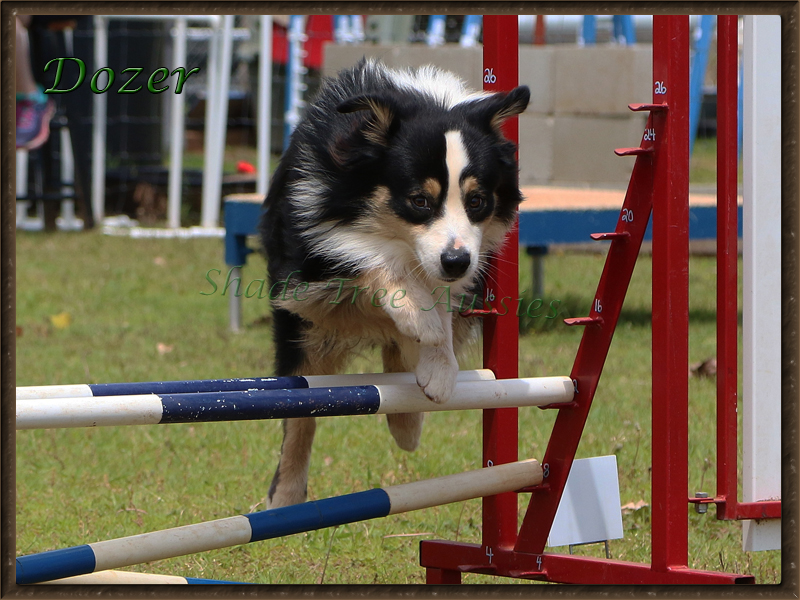 Dozer is a versatile dog doing all the performance events we asked him to do.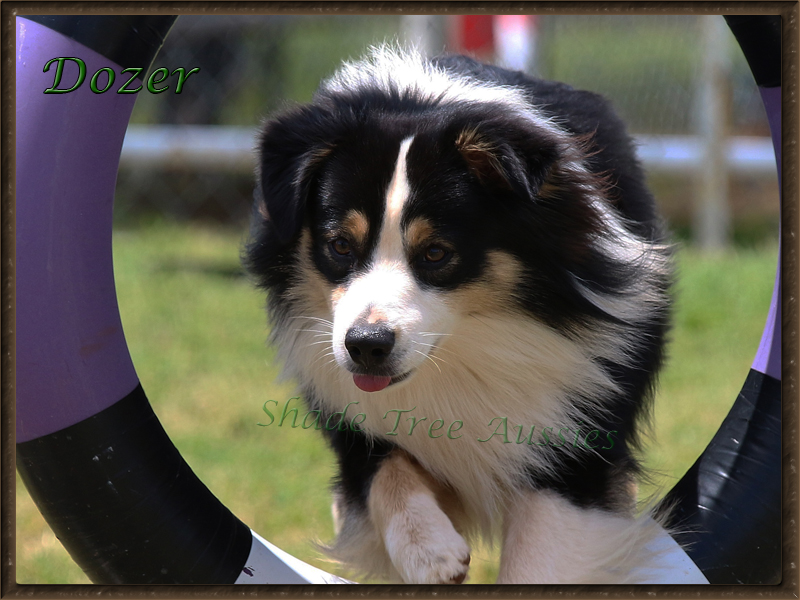 He really seemed to enjoy agility even on a hot day like it this one was.


Dozer just kicked back relaxing on a hot day.


Dozer at 8 weeks old.

Dozer's titles and testing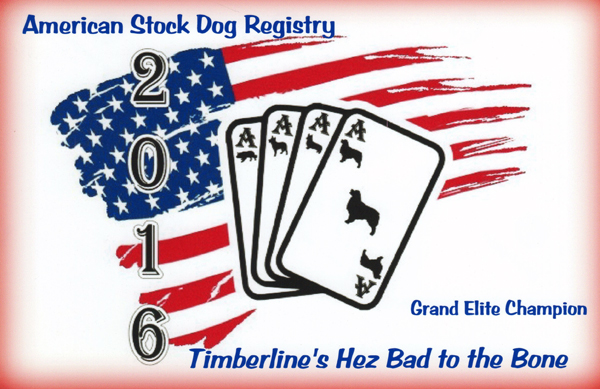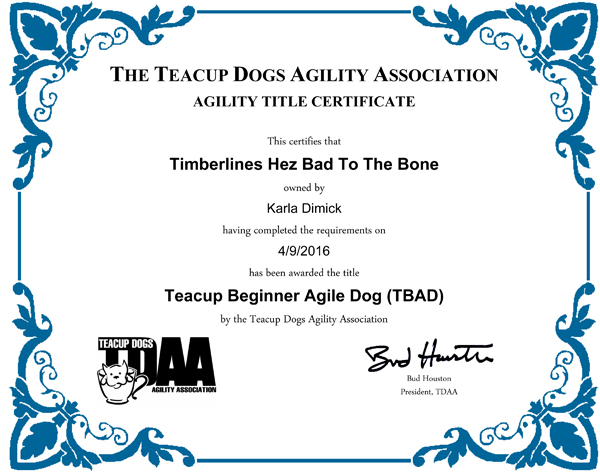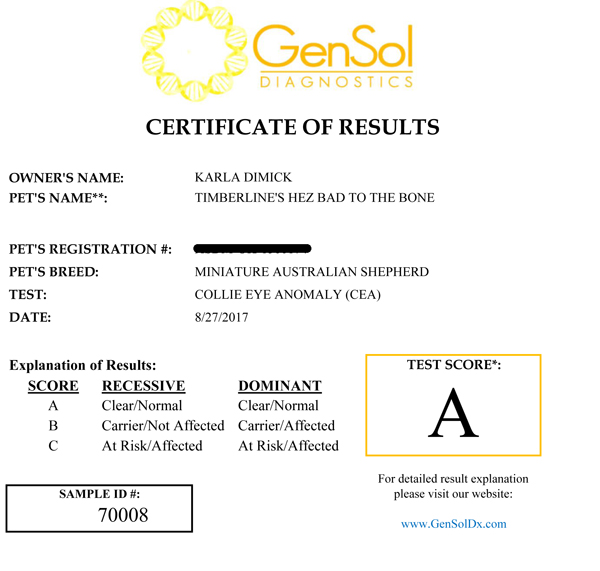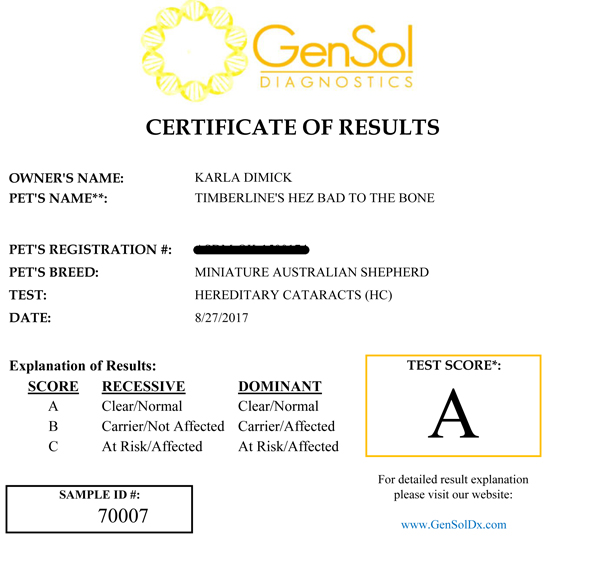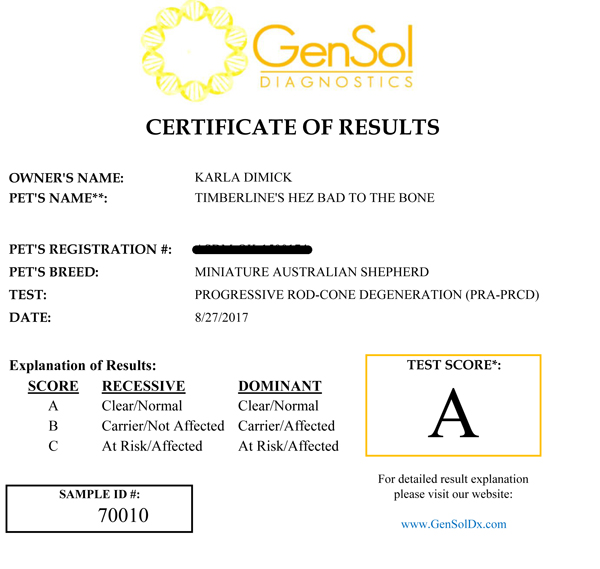 We do not test for MDR1 as we believe they should all be treated as if they were affected.
There have been far too many dogs that have re-acted up to death that were tested negative.
If there is a puppy/dog that you are interested in and need to have a clear MDR1 test, we will test them at your expense.